Smart Technology that Helps Universities Safely Reopen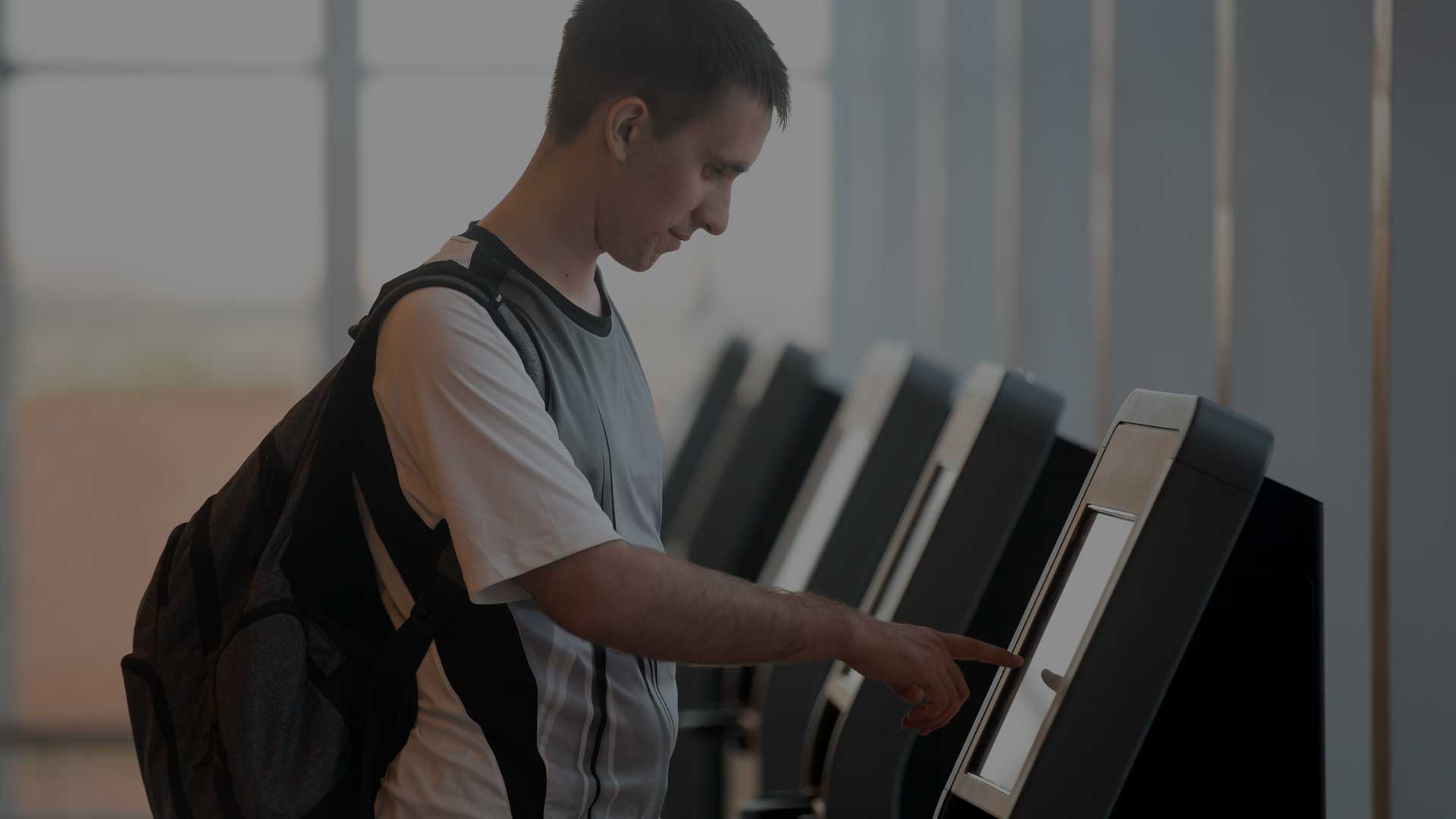 The Exela Blog
Smart Technology that Helps Universities Safely Reopen
Since COVID-19 was discovered in late 2019, it has spread to 213 countries and territories around the world,1 and has infected over 9 million people globally, according to the World Health Organization (WHO). As cases persist around the world, governments and organizations are focused on determining how to safely go on with our normal everyday activities.  
This is certainly true at colleges and universities, with the fall semester fast approaching. Decisions have to be made quickly about the best course of action. Some are opting for another remote semester, some are attempting to physically reopen, while others are going with hybrid methods. Reopening colleges and universities during the pandemic poses a special challenge, as younger people are accounting for an increasing number of cases.2 Still, it is critical for schools to find ways to provide suitable learning environments without leading to any resurgence of infection among the students and staff. 
The abrupt transition to remote learning earlier in the year made for a rocky first attempt at educating amidst the pandemic. With a better understanding of the virus and how it spreads, as well as more time to develop and implement helpful solutions, schools are in a much better position to get back on track this semester. While social distancing rules, mask guidelines, temperature checks, and increased sanitization will continue to play a big role in keeping students safe, there has also been a rush of technological innovation to develop solutions (or repurpose resources) that can promote on-campus health and safety. Here are some new technologies and smart solutions that can help universities provide a safer environment while also adding new conveniences and cost saving opportunities.
 
Limit physical contact with Intelligent Lockers  
One of the most important ways to slow the virus's spread is by limiting physical contact. While much of the focus has been on how to achieve this in a classroom or lecture hall setting, typical campus life also includes opportunities for interaction in places like dorm buildings, libraries, and student centers. Smart locker systems like Exela's Intelligent Lockers provide a versatile solution for reducing face-to-face contact in a variety of ways. 
Contactless package delivery has become an enduringly popular option during the pandemic, and will likely remain so even after this is all over. Intelligent Lockers enable contactless delivery by offering a secure dropoff and pickup location where deliveries will be safe from would-be "porch pirates," and retrievable via touchless access options like RFID chips in student and faculty IDs or QR codes sent to users' smartphones. Similarly, they can facilitate the safe handoff of library books or distribution of required class materials. Plus, their 24-hour access adds convenience for students while potentially reducing staffing costs for campuses facing new budget constraints. 
Smart lobby and visitor management
Universities hoping to limit person-to-person contact can also benefit from automated check-in systems and virtual lobby support and various key points around campus. Libraries, administrative buildings, and student centers equipped with automated guest services technology like Exela's Intelligent Kiosks can empower social distancing while still providing quality service and helpful information.
Smart technologies address issues and offer versatile solutions that can be used to digitize reception services at colleges and universities. Guests can check in, self-register, get directions, and print their guest badge with zero human interaction at reception.
Health scanners and apps
Technology has and is constantly evolving. With the pandemic crisis, many tech giants with the help of the government are developing applications that can track people's travel and medical history. Innovative solutions for quick and convenient temperature checks, like the use of thermal imaging cameras, can help keep school buildings safe and promote responsible distancing. Universities could also invest in contact tracing apps which would help track spread amongst students and contain potential outbreaks. 
The pandemic has enforced new rules that are likely to stick around and we must adapt ourselves to live cautiously. In a post-COVID world, the need for convenient and secure contactless services and solutions is only going to rise. If your organization faces these and similar challenges, but you are not yet discussing how to meet them, now is the time to start.
You can learn more about Exela's Intelligent Lockers that can provide a better experience for students and faculty on college campuses, check out what Exela did for George Washington University.
---