Optimizing the Office with an Intelligent Workplace
There's no doubt that technology has and continues to alter the work environment in both small and large ways, creating, what we call today, an intelligent workplace. While technology can be implemented in a variety of ways within the business, one very important area to focus on is the workplace itself and how employees interact with it. People use technology to keep themselves productive, remind themselves of appointments, and do other various tasks from deciding what to have for dinner to helping them improve their mental health. 
With this in mind, it's ideal to create an intelligent workplace that offers employees the same conveniences through technology that they're accustomed to outside of the workplace. It's also imperative to take a critical look at how useful the various applications and devices are and how they work together. For example, using a variety of different programs that fail to connect to one another or that may be used by some members of the team but not others could cause confusion and take even more time away from employees as they navigate through the diverse technologies that are provided.   
How Would You Describe an Intelligent Workplace? 
Whether discussing a virtual workplace or a physical one, technology remains an integral part of it to the point where employees rely on different technologies to complete their work. While technology is necessary for an intelligent workplace, not every business that implements technology has an intelligent workplace. 
An intelligent workplace optimizes diverse technologies to increase employee productivity, promote employee collaboration, and enhance employee experience typically using artificial intelligence (AI), the Internet of Things (IoT), and other business automation tools. Essentially, an intelligent office is meant to simplify and connect, creating a seamless work environment regardless of whether employees are working on site, working remotely, or working in a hybrid environment.
Optimizing the Office with Intelligent Technology 
When considering ways to optimize the office, ask what could increase employee productivity and enhance employee experiences. These answers are major keys to creating an intelligent workplace. If the technology you're considering is simply another program to increase productivity when you already have two productivity applications, then the office is not optimized and the employees may become confused as to how to use these multiple applications effectively.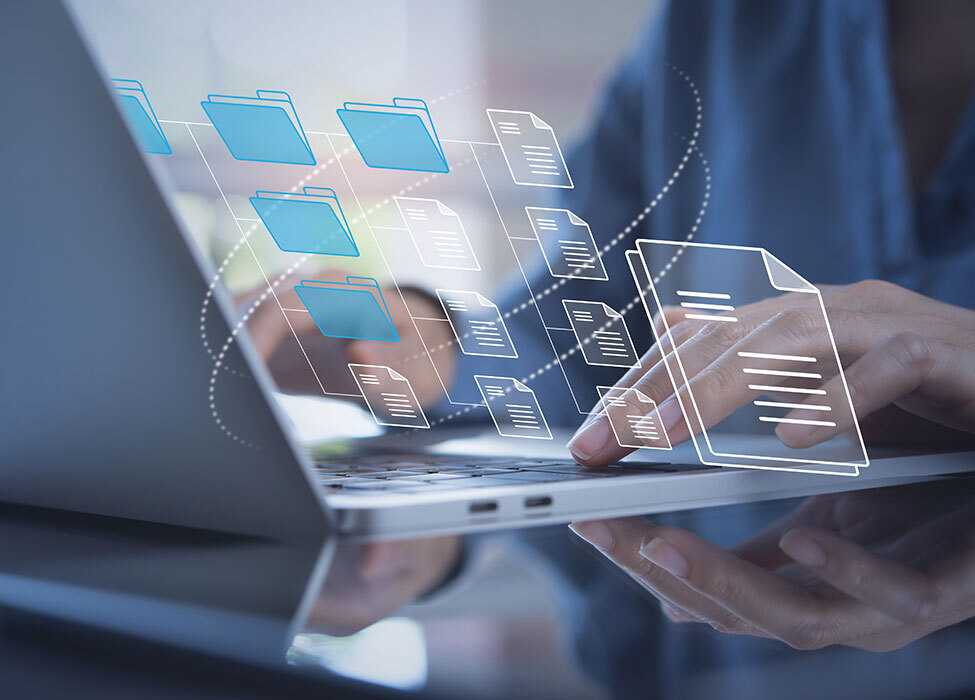 One important tip to remember to create an optimized intelligent workplace is to ensure that any technology implemented can connect with other technologies that are being used. For example, having a communication channel that can connect to a scheduling program is often very useful among employees.
Below is a list of different areas to focus on and different technologies to implement that can optimize the work environment and turn it into an intelligent workplace.
Document Management System

 
As the cost of paper rises, many companies are transitioning to digital documents which is a great first step in digital transformation. Digital documents are more secure, take up no physical space, and are easier to share. Some companies choose to use high-speed scanners in-house to digitize their documents or outsource to a document digitization service.
However, optimizing the workplace requires more innovation than just digitizing documents - companies need a digital repository to house them. With a document management system, employees can easily organize, retrieve, search for, and share documents. Management can also assign clearance to certain employees to keep classified documents secure. 
A fundamental step for an intelligent office, a document management system cuts down on paper usage, makes document sharing easy, and makes finding documents faster and more efficient.
Work From Anywhere (WFA) Solutions 
With more employees working remotely, whether fully remote or in a hybrid environment, a lack of workplace innovation often creates a barrier to remaining productive off-site. It's estimated that by 2024 81% of business leaders believe the hybrid strategy will be the default working model with 56% of work being done off-site.
Despite this projection, only 28% of businesses have implemented a clear hybrid strategy. In order to ensure collaboration and efficiency in a remote world, businesses need to execute strategies for employees working off-site. This includes building a remote culture, using different applications and technologies to enhance workflows, and staying in tune with employee needs.  
Workflow Improvements
Information and tasks are frequently scattered across different applications and systems, creating a complex and confusing situation for employees. Between project management systems, calendars, and other platforms, employees may find they are consistently switching between applications without a seamless connection between them. 
Digital transformation and technologies including cloud storage, augmented analytics, and business automation benefit workflows greatly. An optimized workflow determines how efficient your intelligent workplace is. Using a critical eye is necessary to determine where improvements can be made to increase workflow efficiency.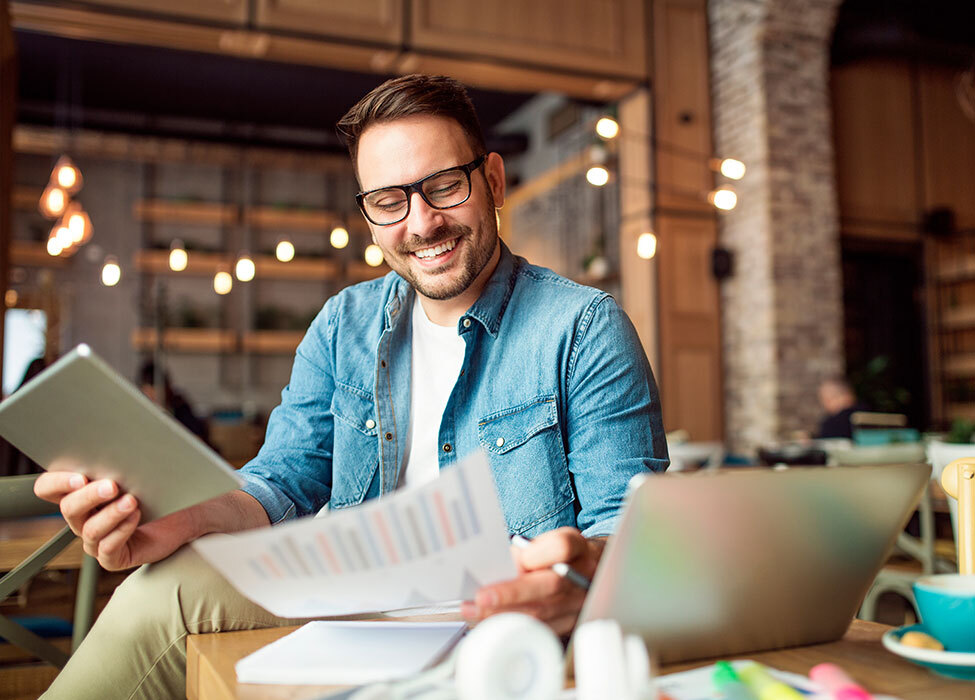 Conclusion - The Workplace is Evolving 
An intelligent workplace is not meant to be built and forgotten, but rather something that is constantly evolving as technology and the needs of employees evolve. In order to thrive, organizations need to find and execute innovative ways to encourage creativity, productivity, efficiency, and collaboration in the workplace. Creating an environment where employees feel engaged and satisfied is a key goal of an intelligent workplace.
With Exela's digital transformation services, organizations can discover innovative ways to optimize and implement workplace technology. Each organization has its own needs which is why Exela offers various solutions and services to meet any requirements.