Moving from Work-Life Balance to Work-Life Freedom and How Businesses Can Help
The idea and practice of work-life balance have been around for decades. However, these last few years we've been seeing a new kind of mindset around work and personal life called "work-life freedom." Millennials and Generation Z embrace this newer concept and, while it can look deceptively similar to work-life balance, at its core, work-life freedom is quite different.
With employees trying to juggle their work responsibilities with their personal lives, including managing relationships and families, it's no surprise that employees may struggle to find the right position that supports their needs. Combine that with remote working which, while it has many advantages, can create a feeling of disconnectedness and blur the boundary between work and personal life.
The Difference Between Work-Life Balance and Work-Life Freedom 
The change in mindsets about work, combined with people reprioritizing their lives due to the Covid-19 pandemic, created a new look to work. Whereas the goal of work-life balance was to find a healthy balance between work and personal life, work-life freedom emphasizes a working environment that promotes the personal life of employees. According to Forbes, people want a job that will support their lifestyle. Before, it was common to find a career and build your life around it. But now there's a shift where people want to decide what life they want to live and then build their careers around their life goals.
So, work-life freedom is about finding work that supports the employees in their personal goals.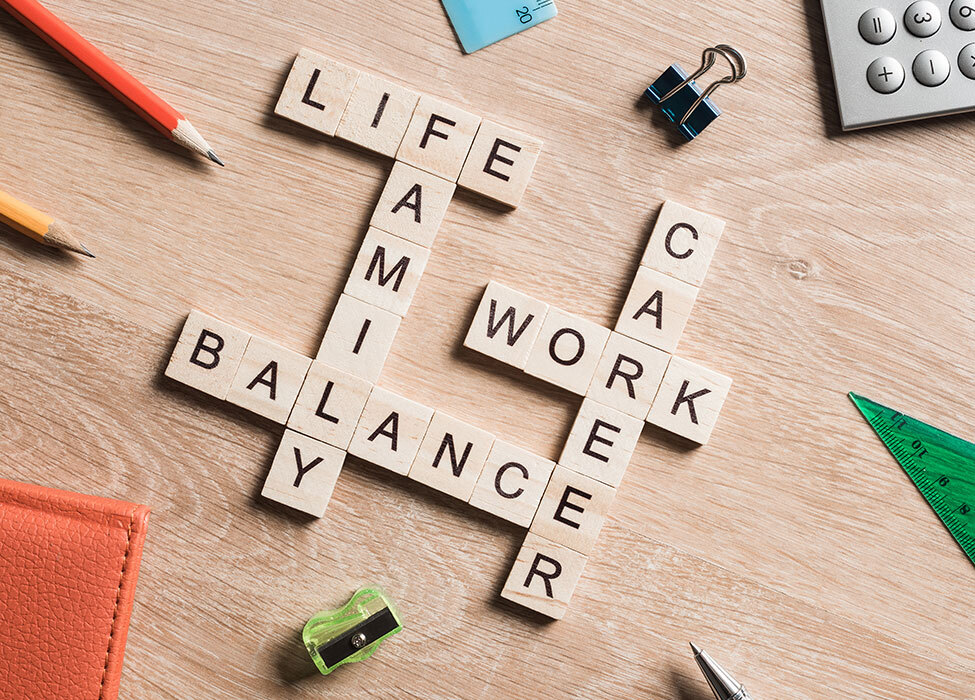 Shifting Priorities 
The new work-life freedom shift alters the relationship between the company and the employee. Based on the work-life freedom principle, an employee will be more loyal if the company supports the employee in their personal goals and growth. 
So, what does work-life freedom look like? It can be different for every employee. For someone who wants to travel a lot, they would require a remote position with high flexibility in working hours. For someone who wants to focus on their family, a hybrid working model with flexible time off might be most suitable. For someone who has personal goals they would like to pursue such as creative endeavors, they may look for a position that's less demanding. To meet these new expectations, companies are now trying to figure out how to attract talent using the work-life freedom concept.

 
How Companies Can Promote Work-Life Freedom 
In many ways, work-life freedom is similar to work-life balance. Companies can use the same practices that they use for work-life balance, along with a few new ones and some updates to the older ones. Here are a few things that companies can do to promote work-life freedom.
Offer Flexibility
In the last few years, it's become apparent that many employees wish to work from home. According to a 2021 State of Remote Work report by Owl Lab, only 29% of employees wanted to work onsite full-time and 25% of employees would quit their job if they could no longer work remotely. Flexible time off and flexible schedules have quickly become a staple for many positions. According to Mental Health National, employees who are allowed to work more flexible schedules are more productive and loyal to their employers.
Many companies put digital solutions in place to help bridge the gaps created between remote working and onsite working such as Exela's Smart Office solution. Using automation and the Internet of Things, Exela's Smart Office seamlessly integrates onsite and offsite workflows.
Create a Sense of Purpose
Employees are looking for jobs that match their values, wanting to know that their contribution is making a difference. One way in which companies can make a difference is through environmental, social, and governance initiatives. People are more aware and interested in corporate sustainability, wanting to know that they are supporting companies that align with their beliefs. Companies should highlight how they make the world a better place to attract employees looking for a company that matches their values.
Empathize with Employees 
Everyone has different expectations from a job and it's important to know what those are. For example, some employees may need to leave work at certain times to pick the children up from school or they may need to attend various doctor appointments. By learning what their employees need, managers and leaders can adapt the work environment to meet the needs of their employees while also promoting productivity and collaboration.
One report highlighted that only 31% of employees believe that their employers care about them as individuals and one out of three employees left their job because they didn't feel cared for by the company. Getting to know the needs of your employees and offering accommodations that best suit them shows that you care and that you're willing to work with them which, in turn, is going to promote positive feelings and loyalty, and contribute to employee retention.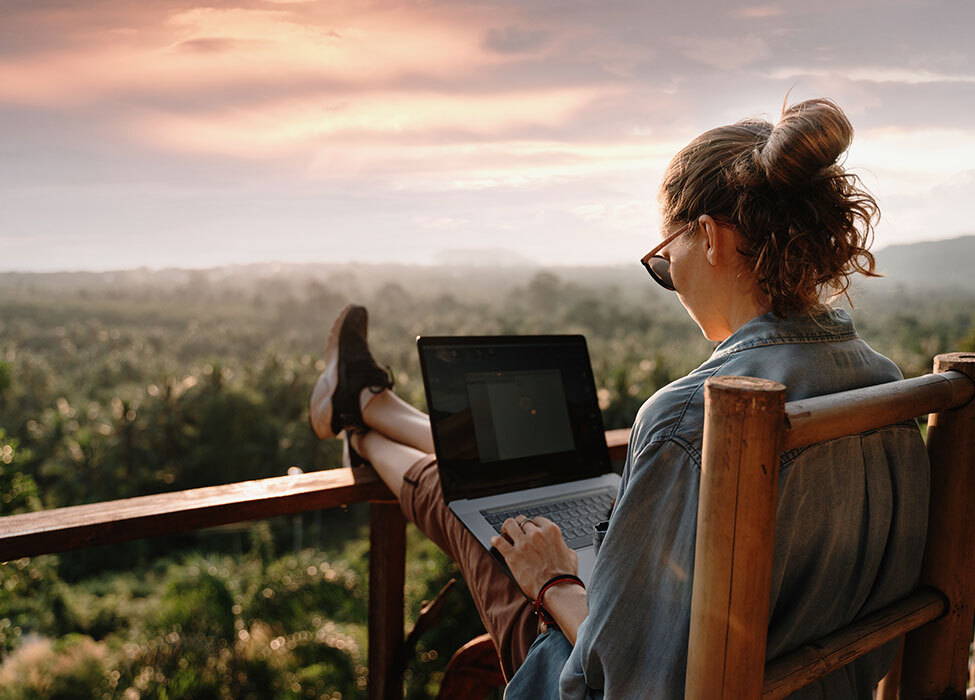 Encourage Boundaries
Even if your company doesn't encourage working extra hours and sacrificing personal time, it's important to communicate clearly to your employees that your company promotes clear time off. This can be unplugging from work, setting an away status on messenger channels during breaks and after work, marking time off on calendars, and setting clear boundaries when it's time to focus on work or spend time on other endeavors. 
It's important for employees to know that they don't need to respond to messages and emails at all hours of the day. Living in our digital-first world where technology blends our work life with our personal life, it's more important now than ever to encourage unplugging from work.
Remind Employees to Ask for Help
During weekly or daily meetings, it's important for managers and leaders to check in to see how employees are doing. This is a great opportunity to remind employees to ask for help whenever it's needed. Encourage employees to communicate when they feel their plate is too full or they have too many urgent projects. Managers can help employees prioritize or delegate tasks, but first, the environment needs to be an open and understanding one where the employee feels comfortable communicating their concerns. 
Embrace the Changes 
Now that people want to prioritize their personal goals above their work goals, it's time for businesses to meet them where they are. There are many ways for businesses to promote work-life freedom with their employees. With the help of technology, creating space for work-life freedom is easier than ever. Discover how digital transformation can help your company meet the needs of employees by contacting us at Exela today.