It's Easier to File in a Digital Filing Cabinet
Even with the advanced cost-effective technology we have today, the demand for paper is expected to double by 2030. Given that the price of paper is rising and that many companies are prioritizing digital transformation, now is a great time to implement a digital filing cabinet and document digitization service. 
There are many reasons why leaders in the public sector and business leaders may choose to rely on manual-based processes, including concerns over compliance and security, focusing on other priorities, and hesitating to change from their legacy system. While it may seem like a paper-based system works just fine, there are many ways to benefit from backfile scanning and document digitization.
What's a Digital Filing Cabinet? 
A digital filing cabinet refers to a system that stores and organizes digital documents and information. This makes document organization more streamlined and provides easier access to documents. Depending on where you choose to store your files, a digital filing cabinet can be stored on a system's hard drive, in the cloud, or in a specific computer software program.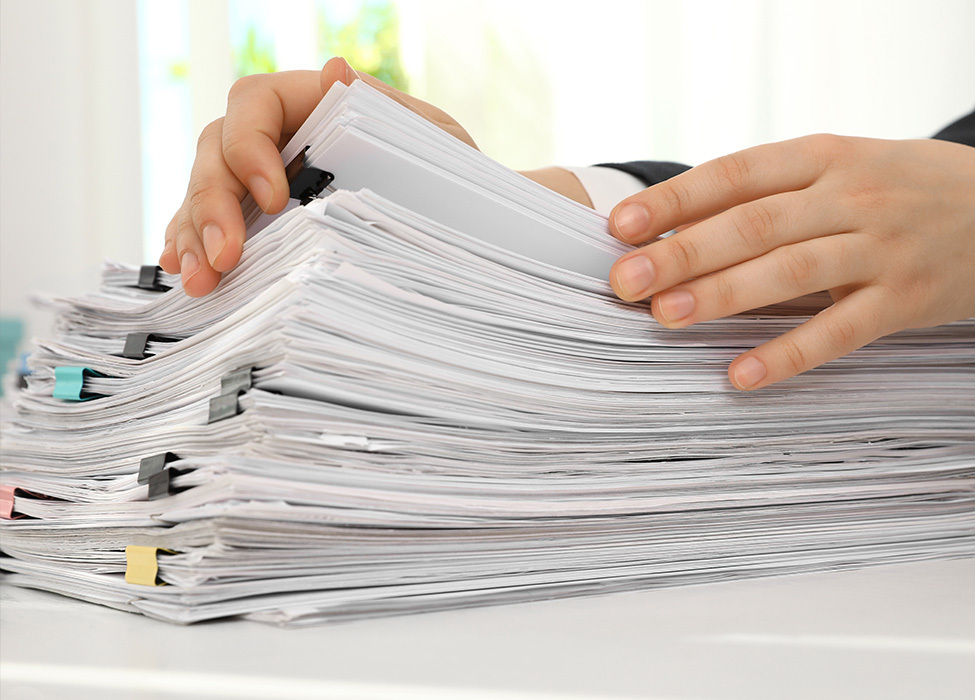 How Much Waste Does Paper Create?
While paper creates literal "waste," accounting for around 26% of landfill waste and 33% of municipal waste, it also can contribute to waste you may not have considered.
Time Waste 
It's not always considered, but paper can easily eat up an employee's time. With paper-based processes, it takes time to find the right documents, organize them, store them, make copies of them, destroy them, etc. The actual handling of paper itself can be time-consuming, depending on the task.
Waste of Resources 
For most businesses, one or multiple employees need to maintain physical records which can include organizing, updating, and tracking them. Not to mention the time employees may need to spend finding any lost files. A simple misfiling of a document can become problematic. With a digital document management system, historical records can be found, updated, and organized easily within minutes. No more lugging around giant manila folders or binders filled with papers in order to find a document or organize a filing cabinet. 
Spending Waste
Between 2020 and 2021, paper rose in price by 25%. Given that many businesses view paper as a necessity, they may feel trapped into spending more and more on paper each year. Annually, US offices use 12.1 trillion sheets of paper, and 50% of the waste from businesses is composed of paper. It's easy to see how companies can spend thousands or even millions on paper only to have it turned into waste.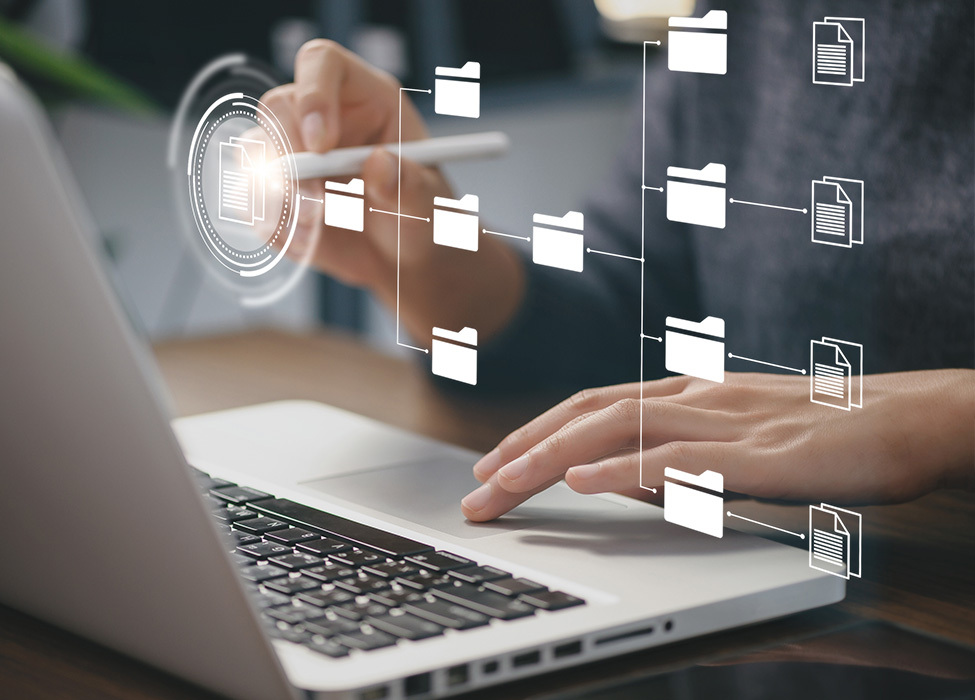 Document Digitization Brings Optimized Organization
Not every piece of paper can be digitized, but many manual-based processes can be. With document digitization, you can maintain a digital filing cabinet where your historical documents are secure, backed up, organized, and easily accessible. This can increase productivity as employees can now easily access files without needing to go to the filing room and search through cabinets for a document.
Sharing documents is now significantly easier as well which means that collaboration between employees or communication with clients will become quicker and easier. This is especially useful with customers. Instead of needing to make copies, mailing documents, and incurring the cost of postage and shipping, documents can be shared online quickly with just a few clicks of a mouse.
Given that the documents are backed up, your important information will not be lost. Unlike physical paper, which is susceptible to natural disasters and human error such as misfiling, misplacement, or loss, digital documents will remain on the system where they were uploaded. Regardless of if your company moves to a different office or decides to become entirely virtual, your document organization system will remain the same.
While there's another layer of compliance and security to consider with the public sector, many departments and counties can benefit from backfile scanning and a digital filing system. Document digitization improves compliance and security by providing a clear chain of custody through extensive tracking, access controls to prevent any unauthorized user from accessing documents, and secure backups to prevent files from being lost. 
Not only can backfile scanning and document digitization increase productivity within the department itself, but it helps the government to provide better support to its citizens, often giving citizens access to information much more quickly.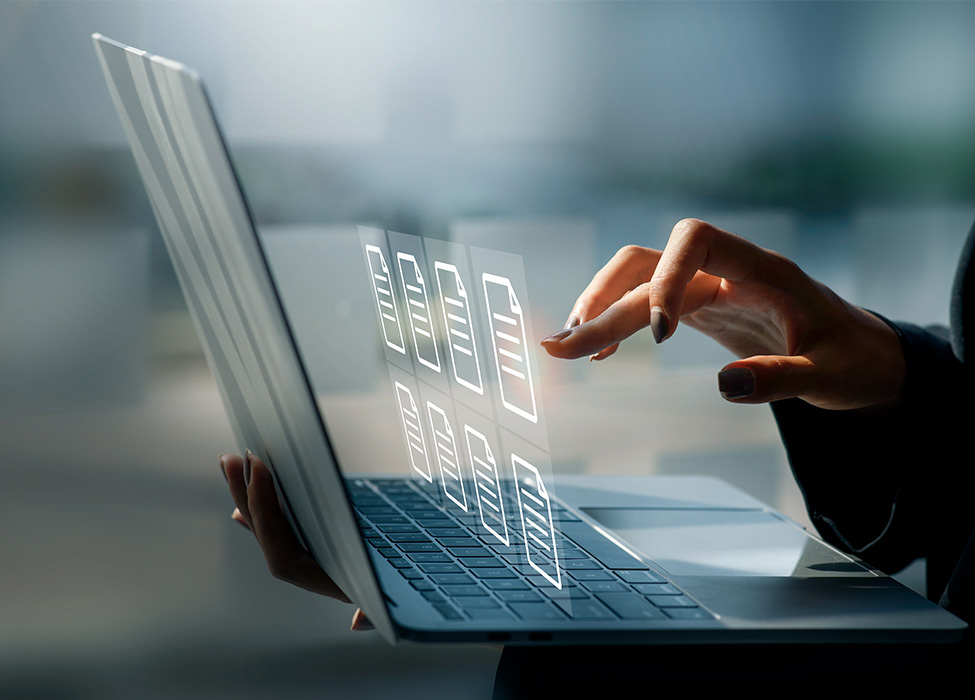 Leave Behind the Paper Cuts and Digitize
Exela's backfile scanning solution is a great way to begin your document digitization effort. Our solution offers secure, cost-effective, end-to-end services for the confidential storage, retrieval, distribution, and disposal of hard-copy records. Utilizing state-of-the-art equipment and dedicated, knowledgeable staff, our backfile scanning solution helps organize and digitize paper documents and records. 
Take the next step in your digital transformation journey and learn more about our backfile scanning solution.