Medical records management has evolved over the years as more healthcare organizations became interconnected and regulations changed, adding layers of complexity to the process. However, the importance of medical records management has remained constant, given that these records contain patients' medical histories. With that being the case, proper records management is imperative to confirm that providers are giving the best care possible for their patients.
The Center for Medicaid and Medicare Services (CMS) recommends, and in some cases mandates, that medical records are maintained within an electronic system. Many providers are experiencing a shift to storing medical records as digital assets. Where once providers may have owned numerous file cabinets filled with documents on each patient they saw, now they have the option of digitizing all these assets for a smoother records management workflow.
Defining Medical Record Terms
Medical records refer to documents that detail a patient's medical history, which includes any symptoms they experienced, clinical findings, physician notes, diagnostic test results, progress, various treatments, operations, medication, and the like.
Due to the number of patients many providers see and the amount of time needed to retain medical records as per federal and state regulations, physical paper takes up a lot of space and it makes sense to digitize these assets. Thus, many providers are implementing electronic medical records (EMRs) and electronic health records (EHRs). An EMR is a digital representation of the medical record maintained by a single provider whereas an EHR focuses on the complete health and broader view of the patient and can include information from multiple providers.
According to the CDC, 89.9% of office-based physicians use an EMR or EHR system. By using an EHR system, healthcare providers experienced many benefits including improved workflows, easy access to documents, and more space that was previously used for with physical documents.
Even with these benefits, providers still encountered challenges with EMR and EHR systems and this is where medical records management comes into the mix. Not only are medical records needed for patients, they may be needed for any malpractice lawsuits, medical billing audits, compliance issues, and licensing board complaints. Because of this, there's substantial pressure on hospitals and other healthcare organizations to improve, streamline, and create a satisfactory system for the management of their medical records.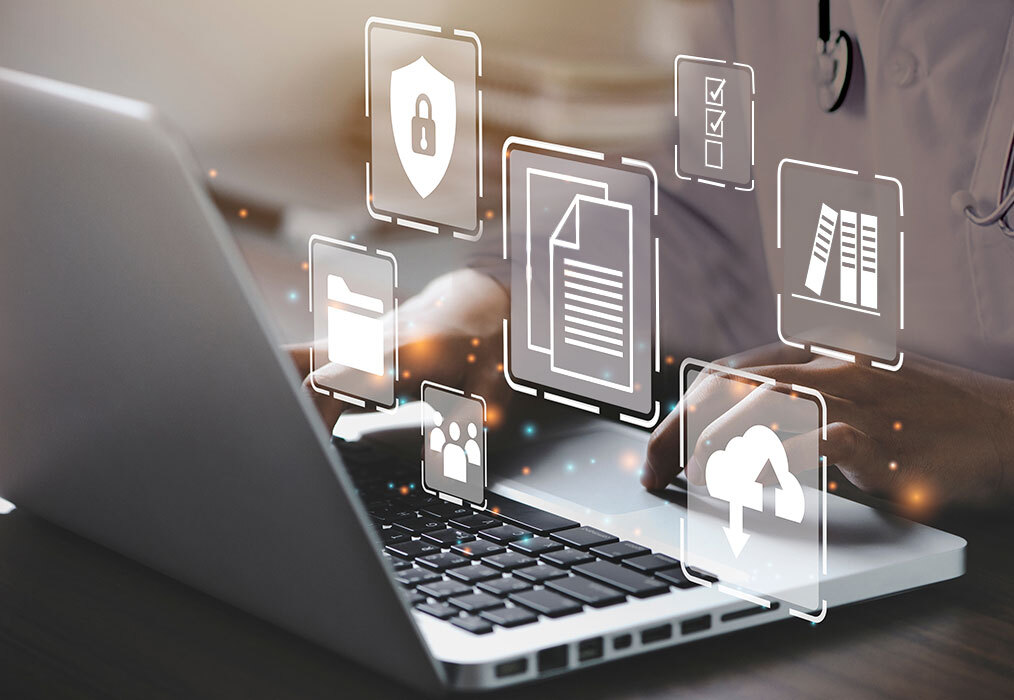 The Importance of Medical Records Management
Medical records management encompasses the entire life cycle of the record from the creation to the digitization to the disposal. What's more, it requires procedures and protocols to affirm the security of the record.
A medical records management system streamlines management processes making it easy for providers to digitize, maintain, and search for health records. It can also make it easier to transfer information between offices and share between patients and physicians who need to access this information in a timely manner.
When medical records are mismanaged, it puts the patients and organization at risk. Some issues with mismanagement of medical records include:
Lacking easy access to patient records, requiring time for physicians and staff to find and obtain records.
Lack of organization can not only be detrimental to a patient's health, it may also slow down processes and increase spend due to the resources required to locate documents.
Without a standardized system in place, employees may create a non-standardized system that could cause issues in the long run. This can result in wasted resources, unnecessary spending, and expose the organization to compliance issues.
Best Practices for Medical Records Management
Medical records management is an imperative aspect of the healthcare administration process to ensure that physicians and staff are delivering the best possible patient care they can. To help providers better manage their medical records, there are several best practices to follow:
Create a Standardized Procedure for Records Management
The first step is to define and notate policies and procedures for employees to follow when it comes to managing records and maintaining security. According to the Health Insurance Portability and Accountability Act (HIPAA), healthcare organizations need to have written security policies and procedures along with "written records of required actions, activities, or assessments." Given that retaining medical records is an important part of patient security, organizations need to create clear guidelines for managing records.
Utilize Healthcare Automation Tools
Due to federal laws, state laws, and compliance mandates, there is little room for human error when it comes to medical records management. Unfortunately, humans make mistakes. Automation, on the other hand, is much more accurate and by automating tasks, organizations can improve accuracy and consistency while freeing up resources to work on less repetitive and time-consuming tasks.
Enhance and Standardize Employee Training
Healthcare records are accessed by various employees in the organization so it's critical for all staff to understand the proper way to manage records. Providing detailed guidelines as mentioned before is part of this, but another important part is ensuring that all employees are trained in managing records properly. Writing guidelines and hoping that employees know where to find them and follow them isn't enough. Employees need to be trained in these standardized procedures to ensure compliance.
Audit Medical Processes
To confirm that your organization is up to date on all compliance standards, it needs to perform audits. This can prevent costly fines or investigations. If there is a reported violation by an organization, it can trigger a HIPAA audit where investigators will need to comb through all policies, procedures, and processes to ensure that everything is in compliance with HIPAA regulations.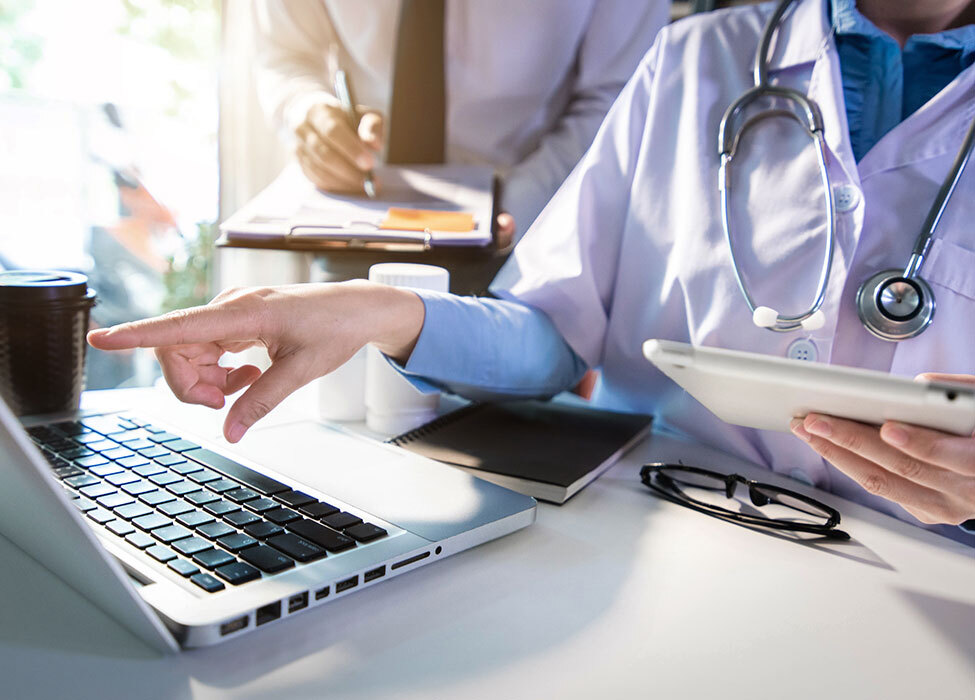 Looking into Medical Records Management Solutions
Medical records management may seem like a cumbersome process, but the good news is that our solutions help providers make managing records easier. Exela's Medical Records Management solution aggregates and transforms physical and digital documents into searchable digital assets. This provides an efficient path to downstream processing including coding, auditing, and accelerated reimbursement decisioning.
Given the likelihood of regulations changing, Exela's Medical Records Management solution remains flexible and ready to adapt to any new requirements and customer needs. Speaking of flexibility, this solution can operate onsite, offsite, or as a combination hybrid, giving more control to the organizations. It also has the capability of integrating with major EMR and EHR systems that providers may already have in place.
Exela's Medical Records Management service offers a cloud-based document management system that allows organizations to maintain medical records and documentation in a single, user-friendly, HIPAA-compliant solution. With its enhanced search functionality, it provides a highly efficient process for auditing medical records and offers multiple search options. With the web portal, organizations have full visibility into the management process.
Conclusion
Healthcare digital transformation solutions like Exela's Medical Records Management show organizations just how powerful automation and digitization can be. Given the importance of medical records management, providers need to do all they can to ensure that their compliance guidelines are in place, their records are secure, and their processes are streamlined. By using automation, healthcare providers improve workflows, enhance security, and rid themselves of the burden of tedious and inefficient manual tasks.