The phrase digital transformation seems to be appearing everywhere, from articles to webinars to panel discussions. Business leaders across the country continue to tout its importance. Digital transformation is imperative for all companies across all industries whether it's a small company or an enterprise company and whether it's a manufacturing company or a law firm. Digital transformation is driving current business strategy and ensuring companies remain competitive.
Even though it's discussed throughout businesses, many may not know what digital transformation is or why it's so important. So let's go back to basics and discuss the definition of digital transformation, how it manifests in businesses, its importance in business, and the challenges.
What is Digital Transformation?
Let's start at the very beginning, defining digital transformation. Digital transformation is the adoption of technology by a company usually to improve efficiency, drive innovation, or provide value to the customers. Digital transformation can refer to upgrading or modernizing technology systems such as a cloud, digital solutions that include digitizing paper, or business automation that improves efficiency. These are just a few samples of digital transformation and even without knowing what digital transformation is, odds are you're already implementing it in your business even in small ways.
Digital transformation is going to look different for every company, which is why the term itself is so broad. For a retail business, a step toward digital transformation could include an e-commerce website whereas for a bank it may include digitizing documents. Both of these are examples of digital transformation and both companies had a reason to implement the technology they chose. Digital transformation will often fundamentally change the operation of the company which is also why companies have different digital transformation strategies.
What Does Digital Transformation Mean for Business?
When companies decide on a digital transformation step they're planning to take, leaders look at problems that could be solved via digital solutions or an opportunity that digital solutions offer that they wouldn't normally have. This will be the first step in deciding what digital transformation looks like for your business.
In most cases, digital transformation may involve many teams since many digital solutions change current workflows, employee tasks, or long-time business practices. It's a team effort to implement and take full advantage of any digital transformation that your company chooses to adopt.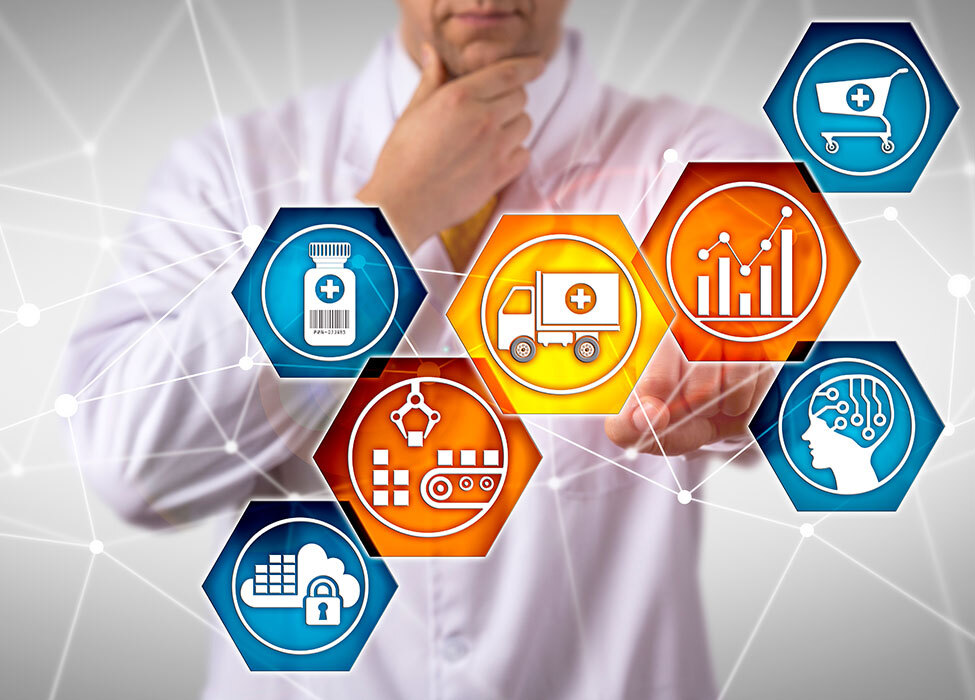 Part of the motivation to choose a digital solution includes the need to upgrade or remove a legacy system. Legacy systems are often inflexible and inefficient, especially in today's technologically advanced world. Oftentimes what's currently in place may be manual resulting in slower and inefficient processes as well as being prone to human error, or it may be an older technological system that needs to be upgraded. With technological advancements including artificial intelligence (AI) and machine learning, companies are better able to take advantage of analytics and improved processes over time.
Why is Digital Transformation Important?
As we said before, digital transformation is meant to add value, innovate, or improve processes. At its core, that is the idea behind it and that's why so many companies structure their business strategy around digital transformation. However, digital transformation offers more specific benefits including:
Insight into Customer Desires and Behaviors
Various AI programs can provide data that allow you to see customer behavior and gain insight into what customers want. This data is invaluable to businesses as it enables them to better understand their customers' needs and adjust their business strategy around them. Data can even be used to strategically plan ahead and anticipate trends. Some examples of insight you could gain include analyzing what services or solutions are most popular, inspecting which newsletters resonated the most with audience members, and more.
Improved Customer Experience
It's important to recognize that digital transformation can often deliver a better customer experience. Consumers are wanting more connections and more versatile ways to navigate their experience. For example, buy-online-pick-up-in-store (BOPIS) has grown in popularity. Customers enjoy purchasing an item on an app or online and then going to pick it up in the store. This is an example of digital transformation where the customer journey is all in the customer's hands thanks to technology giving them the power to fulfill their own needs.
At the same time, data can offer you insight into what your customers like best when it comes to advertising and marketing. The customer experience can now be entirely robust and in the customer's hands from user portals to digital products that customers can purchase in an instant.
Increased Profits
Digital transformation helps drive profits in a myriad of ways whether that's saving on labor due to a digital solution that improves a process or gaining more leads due to AI-driven marketing. A global study by Valoir surveyed 1400 companies; companies rated their digital transformation on a scale of 1 to 10, 1 indicating the company hadn't started digital transformation and 10 indicating the company completed their digital transformation. Companies that reported 8 or higher on the scale saw double the growth rate of companies that reported 3 or lower.
Improved Productivity
Digital transformation doesn't just exist as a customer-centric solution, but also as a way to improve productivity within the company itself whether that includes automating repetitive tasks or adopting a streamlined workflow platform. Employees have reported being more productive with the enablement of technology in the workplace as it often automates repetitive and usually tedious tasks, frees up time to be more creative, gives them more insight to create a strategy, or allows them to better collaborate. Employees who worked with companies that implemented automation and technology saw a 31% increase in productivity.
Improved Processes and Resource Management
Many companies still have repetitive tasks that are completed manually including filing, data entry, and more. Digital solutions automate and streamline these tasks creating a faster and more accurate workflow. This also frees up employees' time to focus on different, more strategic tasks.
Certain digital solutions can integrate with a company's legacy system, databases, applications, and software, connecting everything seamlessly. This often allows companies to consolidate their resources and information making it easier to organize, access, and share.
Improved Collaboration
With employees working remotely or working in a hybrid system, having a digital solution in place for collaboration is more important than ever. Even before working remotely became as prominent as it is today, companies implemented collaboration platforms to make it easier for global employees to work together.
The use of collaborative technology and tools increased operational productivity by 131%. With digital transformation, employees can better collaborate through a messaging system, a cloud, video conferencing, or a task management platform.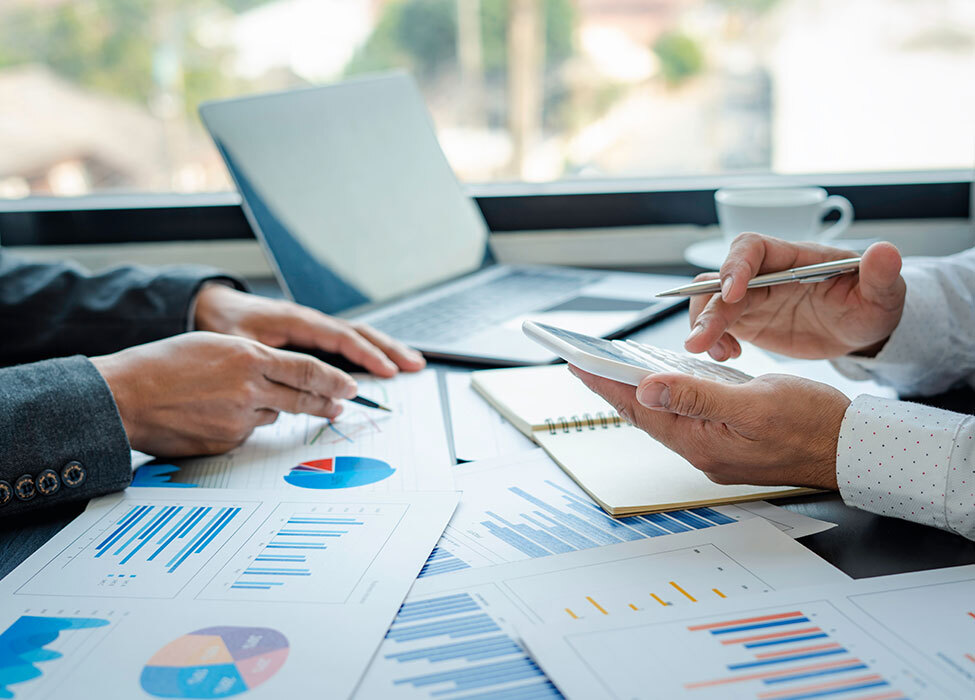 What Technologies Enable Digital Transformation?
There is no easy answer to this question because the list of technologies goes on and on. Digital transformation can be as simple as acquiring a messaging system for employees and as grand as choosing to digitize an entire backlog of files. However, standard digital solutions fall under these categories:
Mobile Technology
Mobile devices are ubiquitous and a key driver in companies investing in digital transformation. For any organization with a website presence, having a mobile-friendly interface is a must since many customers choose to use their mobile devices rather than a desktop.
With that same idea in mind, data can be captured with consumers using mobile devices that give valuable insight to companies and allows the marketing team to better understand their existing customer base and expand into new markets. This is especially true with company mobile applications that allow companies to collect data on users.
Mobile solutions provide a way to fully connect with customers and, at this point, mobile technology is so common, that customers often expect mobile integrations including apps.
Internet of Things (IoT)
IoT refers to physical objects that can connect and exchange data with other devices and systems over the internet. This can include security cameras, SmartWatches, fitness trackers, and even smart door locks. Companies can use these devices to improve operational efficiencies. For example, a company may use IoT devices to help track and update inventory.
Cloud-based Technologies
Cloud applications are an imperative player in digital transformation as it allows companies to become more agile. The cloud refers to software and services that run via the Internet rather than on a hardware system. An example of this would be Dropbox or Google Drive which allows users to store their documents on the internet rather than saving them on their computer.
Cloud-based technologies are becoming significantly more popular especially as more employees are working remotely. Cloud-based technologies offer flexibility that physical or hardware storage services are unable to offer. So companies are switching over to cloud applications whether they use it for storing digital documents or storing their data. It frees the organization from having to purchase hardware and continually download large files.
Artificial Intelligence
In short, AI refers to a machine simulating what a person could do and is currently used in a lot of devices today including smartphones, voice assistance, and more. AI is a major digital transformation step since it's typically used to automate tasks and performs these tasks quickly and accurately. We can see AI in chatbots on websites that quickly answer customer questions. We also see AI in social media programs that schedule and make posts automatically.
Machine Learning
AI and machine learning often go hand in hand in many solutions. Machine learning refers to the use of algorithms and data for technology to learn and gradually improve. It recognizes patterns and gains insight from the data it collects which then improves its future performance. Many AI systems will also come with machine learning resulting in the AI learning what users are wanting and adjusting accordingly.
An example of machine learning is text prediction. In certain writing programs or even in text messages, you'll see predictions pop up on the screen. As you continue to use that program, those predictions will become more and more accurate as machine learning picks up on your specific language patterns.
Robotic Process Automation (RPA)
RPA is a form of business process automation or software that manages programs, applications, and robots that mimic human actions. AI is a subcategory of RPA. RPA is mostly used to replace repetitive or tedious tasks that were once done manually. With RPA, workflows become streamlined, accurate, and efficient. This can include data entry, migrating data, or even auditing. Some examples of RPA include website scraping, automated claims processing, and shipping and receiving processing.
Application Programming Interface (API) Integrations
API allows interaction between two or more programs or applications often allowing data exchange to occur between them. It's very unlikely that a company will have a digital solution without API integration. API helps to keep the data in sync and connected.
The best way to explain API integrations is to look at an example. One example would be an e-commerce site where we have multiple programs at play that all require data to be exchanged among them such as payment operations, inventory levels, and order management systems. All these need to communicate with one another for the entire end-to-end shopping experience to occur.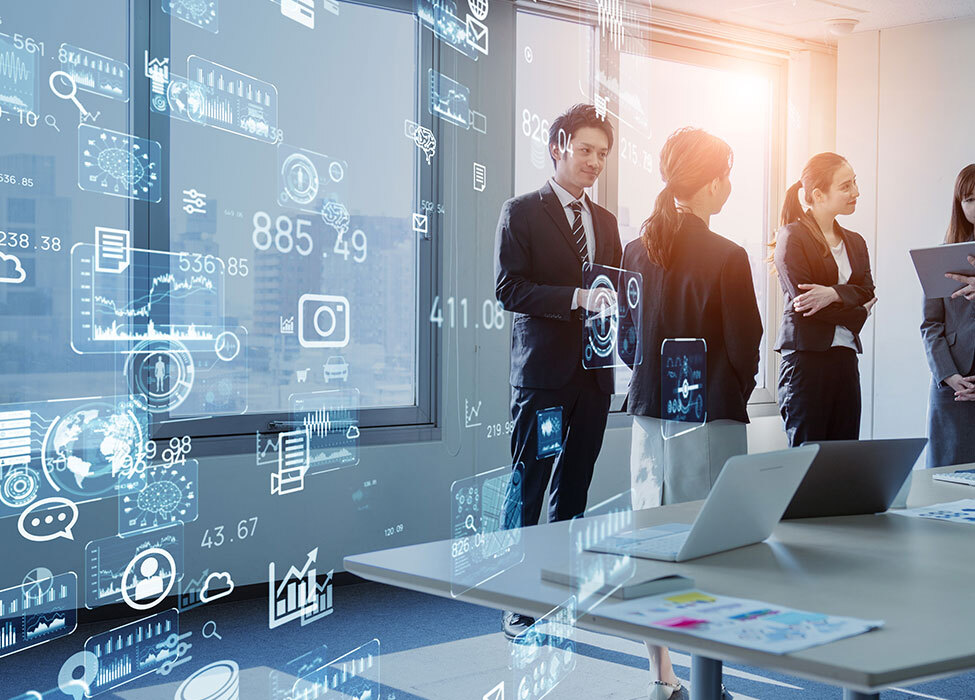 Examples of Digital Transformation
Everything we've spoken about so far has been broad because there are so many different types of technology for companies to implement. Even looking at each specific category such as cloud-based technologies or RPA, there is a wide variety of programs, devices, and applications. So let's take a look at some case studies that show digital transformation in action.
Academic Health System Implements Automation
An academic health system struggled to accurately calculate expected reimbursement for third-party payers and identify and recover underpayments. With Exela's Retrospective Underpayment Identification and Recovery Service along with their Proactive Underpayment Elimination Service, automation began catching reimbursement inaccuracies. With most of the work being carried out on a software platform, Exela's business automation was better able to identify underpayments and help recover past underpayments.
Exela also provided a Predictive Contract Modeling and Benchmarking solution that analyzed the patient data set of the most recent year for all new and renegotiable payer agreements. This analysis provides an overall financial impact assessment allowing the health system to renegotiate terms when necessary.
With this digital transformation, the health system saw
An average of $12 million in annual underpayments identified and recovered
99.6% accurate expected reimbursement
98.4% recovery rate for identified retrospective and concurrent underpayments.
View the case study here.
Hospitality Giant Implements Cloud-Based Technology
A hospitality company was spending large amounts storing thousands of marketing and promotional items in a centralized warehouse. Managing the inventory was another costly struggle due to the lack of control and limited visibility. The company relied on multiple vendors which only added to the problem resulting in greater inefficiencies and higher costs. Because there was no centralized repository it was difficult to keep track of items or fulfill orders at individual resorts.
Exela implemented an automated procurement system that provided a web-based platform for selecting vendors, securing quotes, and tracking jobs. The system is integrated into third-party applications resulting in supplier categorization, recognized saving methodologies, and reports for the different levels of the procurement process.
To aid the company with promotional item ordering, Exela implemented an intelligent marketing solution featuring a digital storefront. Resorts could now choose from the menu of templates and design options to create unique marketing assets and provide a better customer experience. This cloud-based approach provided transparency while delivering significant cost savings for the company.
Some of the benefits the company saw included:
Easier access to ordering promotional items and tracking promotional items
25% savings on promotional items
Reduced print spending
View the case study here
A Health Insurer Upgrades Their Legacy Data Management System
Claims processing is known to be a complex system, one where mistakes can cost a lot and add up over time. Part of why claims processing is so complex is because it requires the processing of a diverse set of media and complex data types including images, videos, text, digital media, and more. At the same time, each claim form type may have its own processing rules that need to be followed.
The health insurer used a standard optical character recognition (OCR) with rules-based processing which resulted in a long exceptions queue. To help the process along, the company relied on manual intervention which was prone to inefficiency and time-consuming errors.
A scalable neural network-based document classification engine was implemented and drastically improved the accuracy and speed of document intake and processing. The platform was able to extract from fields and validate modules to enable better utilization of unstructured data in future workflows. By providing real-time workflow transparency, operations managers gained greater insight and control over the activity queue and could identify bottlenecks or irregularities.
With this digital transformation step, the company saw:
$10 million projected annual savings
Over 1 million documents processed per month
Reduced workflow deployment time from 6 to 8 months to 2 to 4 weeks
View the case study here.
As you can see, digital transformation looks different for every company and if you've noticed, you've seen a few different kinds of technology implemented including AI, cloud-based technologies, RPA, and more. All of these companies had a pain point they recognized could be solved through a digital solution and once that solution was implemented, they reaped wonderful benefits. If you'd like to read more about how digital transformation has improved businesses across different industries, browse more Exela case studies.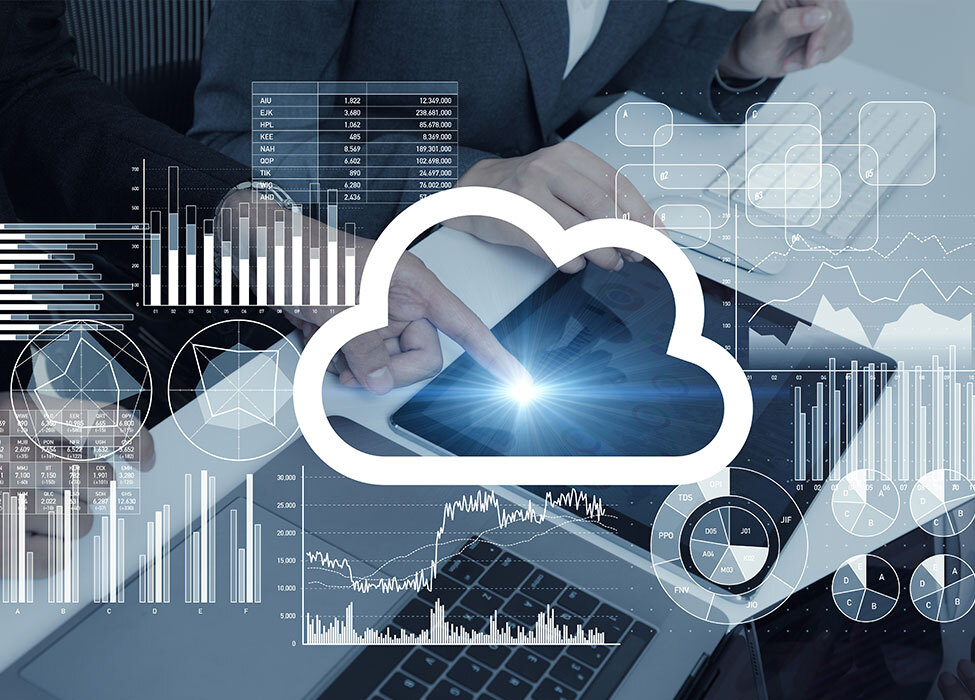 What are the Challenges of Digital Transformation?
Digital transformation is an exciting topic and the sky's the limit when considering what digital solutions you could implement in your company. However, some challenges need to be addressed when considering or implementing digital transformation.
Creating a Digital Transformation Strategy
First and foremost, a challenge that companies come across is not creating a digital transformation strategy and instead just selecting a digital solution as a quick fix. This doesn't always work out well for companies as they may end up investing in a more costly digital solution as a fast fix to a problem when a more critical eye could have provided a more robust solution that solved both short-term and long-term issues.
Creating a digital transformation strategy is something that should be discussed in each annual goal and prioritization meeting. Leaders will need to identify pain points within the company as well as do research or seek a digital transformation service to discover what options there are. From there, companies can then prioritize where they may see the most benefit with various solutions.
Implementing Digital Transformation at a Slow Pace
It can be very exciting to consider digital solutions in the workplace especially when you know that they'll provide a great benefit. However, digital transformation should be a slow and steady process. No decision about digital solutions should be jumped into. At the same time, once you implement one or two digital solutions, you may want to see how those digital solutions perform before jumping into further digital solutions. Keeping track of metrics and being able to track how each digital solution performs is imperative to understand how it benefits your company.
Consider Work Culture
Some companies may see resistance when implementing digital transformation and the solution goes hand in hand with taking things at a slow and steady pace. Employees who get used to doing things in certain ways may be hesitant or resistant to changing how they work. They may feel concerned that their job will be taken or that their work will be less meaningful. It's on business leaders to assure employees that digital transformation is the right step and to have an open discussion about their concerns.
When considering digital transformation in your company, consider the culture of the company. Are your employees already excited about digital transformation or are they more hesitant? How can you make them feel more comfortable implementing this technology? Take some time to hear what your employees have to say and their concerns or thoughts on digital transformation.
Ensuring Security and Training
With technology comes security. With any digital solution you implement, you need to find out how to ensure all of the data remains secure. Lost data can result in lost customer trust, damage to customers or the company, and costly time to fix the issue. Therefore, it's better to address security before the solution is installed. Ensure that you have a security team and protocols in place so that the data is secure as soon as the digital solution is implemented. Some of these protocols may include training employees, adding VPNs, or even increasing the IT or security team.
Technology is Always Evolving
Don't get attached to any particular technology. A piece of technology that was used even 5 years ago may be outdated today. Technology is constantly evolving so if you've implemented a digital solution several years ago, it may be important to redress that digital solution and decide if that solution is still working for the company efficiently. Remember that the health insurer in the case study we mentioned above already had a technology system in place, but it was outdated and required manual processing to make up for its inefficiencies.
Don't look at any solution as a one-and-done deal. Technology is ever evolving and therefore businesses need to stay agile and be willing to address their digital solutions every few years to see if they are outdated and if better options exist.
Creating a Financial Strategy
It is exciting to talk about digital transformation, but it can be quite costly and many companies have a strict budget they need to adhere to. This is where prioritization comes into focus. First and foremost, ensure that your company is creating a viable financial strategy. Include digital transformation within the future budget as well. Make sure that your financial strategy makes sense for your company and that digital transformation is a priority.
Final Thoughts on Digital Transformation
There are many benefits to implementing digital transformation in your company. However, it's also important to remember that digital transformation should be implemented at a slow and steady pace and should be a financial priority.
There's a lot to consider when it comes to digital solutions and it can be overwhelming. Business process outsourcing (BPO) providers and business process automation (BPA) providers such as Exela, help businesses determine where they could benefit from digital solutions and what digital solutions they could best benefit from.
Technology has become an imperative aspect of business today and business strategies are developed with technology in mind. Hopefully, you've learned today the reason business leaders are prioritizing digital transformation and why you should too!
Discover steps you can take to begin your digital transformation.