Transform Cash Application with Automation and Smart Invoice Matching
With today's economic uncertainties, business leaders are looking for ways to increase savings, reduce costs, and optimize processes to prepare for any potential issues that lay ahead. One particular area of interest is automating finance and accounting operations, including cash application and integrated receivables. Cash application refers to the process of matching a customer's payment to the invoice that's being paid in the vendor's accounts receivable ledger. 
While many companies have already begun the automation process of these particular functions, some are still slow to upgrade. We do, however, see an uptick in financial automation. According to Globe Newswire, accounts receivable automation is expected to grow at a compound annual growth rate of 14.2%, from $3.3 billion in 2022 to $6.5 billion by 2027.
Making cash application and integrated receivables a major part of your digital transformation strategy can save your business a lot of money. It can reduce manual labor and accelerate cash flow by decreasing the time it takes for the cash to enter your accounts. Cash application has a significant impact on business due to its contributions to the steady flow of cash. If payments are stuck at posting in the cash application process, companies won't have access to the cash they need. Failing to manage cash application and inadequate control of cash flow can create major issues for the business.
Current Challenges of Cash Application 
Even with the existing digital solutions for cash application today, many businesses still face challenges in their cash application process including: 
Slower Processes
If a company relies on mostly manual work and light automation, the cash application process will run significantly slower, delaying the time it takes for companies to receive cash. Cash application requires accuracy and speed but manual processing comes with human error and slower turnaround times. This can be a significant problem when your business requires liquidity so that your cash is available when you need it.
Lack of Visibility
Less robust software, or having no software at all, means that there's a lack of visibility into where the cash is. During any time of economic uncertainty or crisis, it's imperative to know what is going on with your cash, to find ways to better improve cash flow, and to see where any issues may lie in delayed deposits. 
Customers Want More
As technology continues to develop, customers expect businesses to implement technology in order to provide them with a good experience. In today's world, customers want a variety of options to pay from paper checks to ACH to wire transfers to debit or credit cards or even a digital wallet. Offering multiple ways to pay provides an excellent customer experience. Not all systems can accept multiple payments, however, which could create friction in the customer relationship.
Complexity
Cash application seems like a fairly easy process when defined.However, in practice, it gets significantly more complicated. For example, a single invoice may be sent for multiple orders, which can create confusion when comparing the invoice to the orders and ensuring that they match. These types of complexities often create more work for the accounts receivables team and, without an advanced automated system in place, it can be a significantly time-consuming task.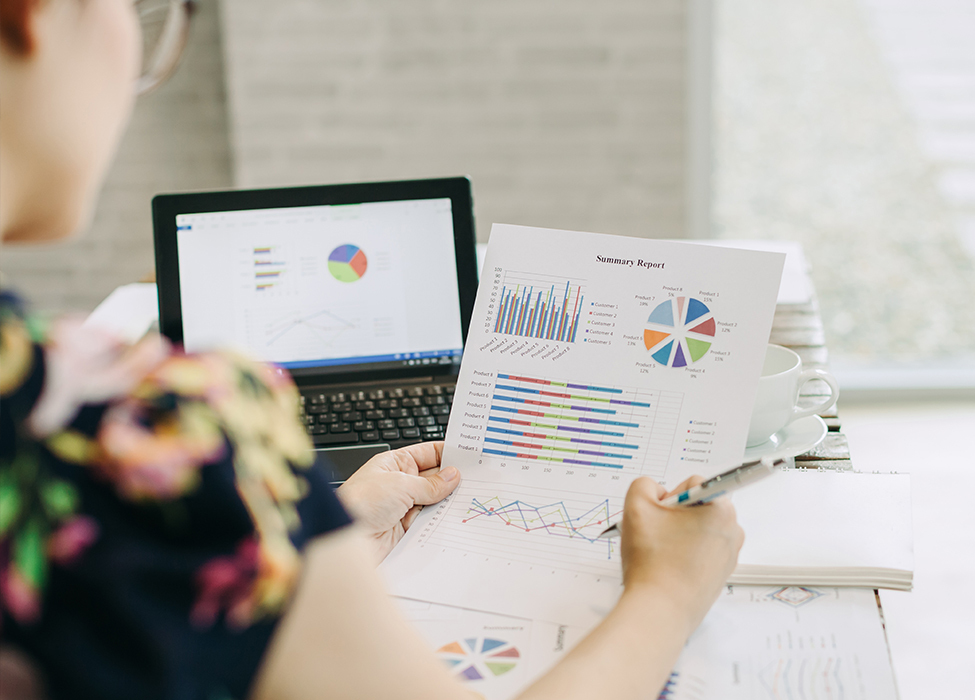 Automating the Cash Application Process
As we've already established, the quicker the cash application process, the sooner the company has cash available to spend on essential expenses. By automating cash application, invoice processing, payment and remittance matching, and other formerly manual tasks become streamlined, accurate, and quick. 
The digital solution a company has in place defines the features and technology that they'll be able to use. Different kinds of software have different features, so it's important to keep certain ideas in mind when looking for a cash application automation software.
Improved Cash Flow
This is the bottom line for the cash application process and therefore any software being considered needs to show how it improves cash flow. Without improving cash flow, the solution or software isn't doing its job.
A cash application solution that can match the remittance data with related electronic payments can post that data and the payment simultaneously, resulting in receiving the payments sooner. This will significantly reduce Days Sales Outstanding (DSO) and improve cash flow.
Reducing and Managing Exceptions
This is another complexity of the cash application process. The remittance data that accompanies electronic payments can be inconsistent or incomplete. Also, the payments may arrive separately from the related remittance information, creating a challenge when it comes to reconciling payments. With a manual system in place, reconciling payments is time-consuming and lacks visibility around the incoming payments. This can not only affect cash flow but can also affect customer relations. 
With automation, you want to be able to reduce the volume of payments that typically would require extra attention prior to posting. Whether the customer sends a paper payment or an electronic payment, the system should be able to capture all important information seamlessly to accelerate posting.
Improve Employee Satisfaction
Automation reduces tedious time-consuming, repetitive, manual tasks and allows employees to focus on more strategic tasks. Repetitive tasks can be irritating and even hinder work performance, making the job less appealing. In a 2022 survey, employees claimed they wasted four and a half hours every week on tasks that could be automated; more than 68% of the employees wanted to take on new responsibilities but felt unable to do so due to the repetitive activities they were currently working on. Through automation, employees will have the ability to take on more responsibilities and expand their skill set.
Smart Invoice Matching
Smart rules-based and learning system -based invoice matching is a major consideration because it will significantly decrease the time to complete cash application processes. Some software platforms do not offer this particular feature, but it can make a huge difference in the account receivables process. With the right solution, invoices will be matched using standard, advanced, configured and learned rules, which reduces or even eliminates manual tasks in this operation. Invoices are scanned and converted to digital assets then matched and checked against algorithms and rules while the system learns every day on the matching patterns allowing users to create rules. If everything checks out, the payment is processed without any manual effort. This means that validating and matching invoices becomes streamlined, quick, and error-free.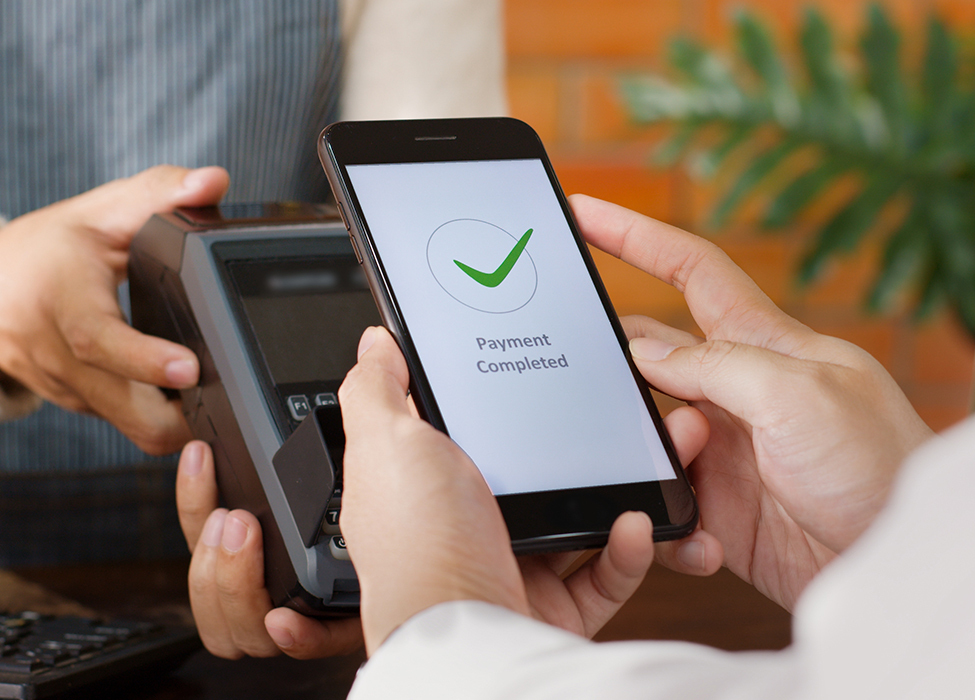 Maximizing the Integrated Receivables Process 
The robust software platform that incorporates all of the points discussed above is Exela's Integrated Receivables platform. Our platform goes beyond cash application and helps you coordinate every stage of your receivables system from AR reconciliation to analytics. Additionally, robotic process automation greatly reduces your workforce demands, processing times, and DSO by unifying your inbound channels and streamlining your cash application process.
Creating a robust system to meet customers' needs, Exela's platform provides cash application, file consolidation, data enrichment, and smart invoice matching. Our customizable solution presents an easy-to-manage, modular approach to billing and payments management that results in lower implementation costs, and reduced time to market. Exela's Integrated Receivables platform enables add-ons and system adjustments as needed to optimize treasury operations.
Intelligent robotic process automation systems use optical character recognition engines to accurately capture data from varied structured and unstructured sources. The data is then digitized, A/R matched, and ingested into your ERP system. This eliminates the need for manual keying and improves process efficiency and accuracy. Because the system is able to accept a multitude of payments with ease, customers have the freedom of selecting their payment type.
Exela's platform also enhances visibility and provides real-time activity monitoring so you can know where your cash is. Through reporting tools that integrate with the dashboard, you can further see into the receivables process. 
Smart Algorithm and Rule Base Invoice Matching Changes Cash Application
Not all automation is created equal and with a robust platform, companies can see better results. While many digital solutions exist for cash application and accounts receivables, finding the right one with the right features can be tricky. With a solution that offers smart invoice matching such as Exela's Integrated Receivables platform, you'll see a significant reduction in DSO, manual processing, and errors. It's time to experience an optimized financial operation with Exela's Integrated Receivables solution.