Business Process Optimization – It Begins with Documents
One of the first steps toward business process optimization and the use of automation is digitizing documents. Many companies strive to convert into a paperless office by using scanning platforms in-house or by outsourcing their document digitization. 
When it comes to digital transformation, many companies create a strategy to implement or upgrade technology and processes over the course of time. Because digital transformation is an ongoing process and can't occur overnight, companies may miss out on opportunities without even realizing it. For example, a buying committee within a company may select Vendor A to provide outbound print or digital communications. Then, either the same, or a different buying committee may select a different vendor to perform document digitization, without checking if Vendor A also performs document digitization. This means that multiple vendors are performing different, yet related tasks for the organization, which can create process failure points, hindrances or delays in the process.
This particular phenomenon is what we'll be taking a look at today, specifically with document digitization. Leaders may believe that once document digitization is set in place, it's done. However, there's more happening with a document than many realize, beginning with the reason it was created in the first place and continuing to what happens once the document is printed or digitized. Since documents affect most business processes today, leaders need to consider the entire document life cycle and its effects on various areas of their business. 
Business Process Optimization with Document Scanning
The benefits of document digitization are wide and varied, including cost savings, improved security, improved productivity, and more. Nevertheless, many businesses choose not to digitize all documents despite digital documents' effectiveness to enhance the business. This could be caused by a number of reasons, including not prioritizing digital transformation in terms of document digitization, employees not wanting to change systems, and businesses not knowing which documents to digitize. 
However, physical paper creates inefficient systems and can cost the company a significant amount of money. Not only is the cost of paper rising, but maintaining paper is a cost that's weighing businesses down as well. The average office worker uses 10,000 sheets of paper annually and the cost of using paper can be 13 to 31 times that of the cost of purchasing the paper.
Taking a closer look at what happens to paper is eye-opening. The average document is copied 10 times and 45% of office paper winds up in the trash by the end of the day. Looking at all these statistics combined, it's obvious to see where document digitization can save money. It also highlights the importance for business leaders to consider why the company is creating a physical document in the first place and what happens to that paper at the end of its life cycle. By focusing on business process optimization in the entire document life-cycle process, leaders can see a clearer picture of ways to enhance operations. 
The Journey of a Document 
Businesses print physical documents for a variety of reasons. A sales representative could print out a purchase order to be reviewed and approved by the manager and finance department. Once approved, it may need to be sent to the warehouse for fulfillment. This process alone could generate a significant amount of paper due to printing the purchase order for each and every order.
Some businesses that hesitate to encourage their customers to switch to more digital means may be sending their customers invoices and statements through print and mail without even giving the option for online bill pay. This is a missed opportunity to reduce reliance on paper and improve quicken incoming payments. 
These are just a few reasons why paper is created in the first place. Once the document has served its purpose, it's either stored in a filing cabinet or facility or it's shredded and tossed in the bin. For companies that opt for a more digital solution including document digitization, the paper is created, scanned into their systems, and from there the digital assets are stored and the physical assets are either stored or destroyed. 
Documents go through a journey wherein there's a beginning, middle and end. Companies frequently use multiple vendors for the full process. For example, a company may use one vendor to print, another vendor to scan, and a third vendor to archive their documents. Most of the time, there's a better way to handle documents and the processes they affect. Optimizing document processes with a single vendor streamlines operations through the entire document lifecycle along with processes that may be affected by it, including accounts receivables, medical coding,  and more.
Maximize Your Processes with a Single Vendor 
To sum up, businesses following digital transformation strategies often fail to consider using the same vendor for multiple processes. With document digitization being a keystone to digital transformation and business process optimization, a single vendor may not only be able to digitize documents, but may also be able to optimize other upstream and downstream processes that are affected by those documents.
Exela is a leading business process automation and business process outsourcing provider that can deliver services for the full document life cycle, helping companies across all verticals in many of their business processes. While Exela is frequently known for document digitization, we enhance multiple processes especially those affected by documents.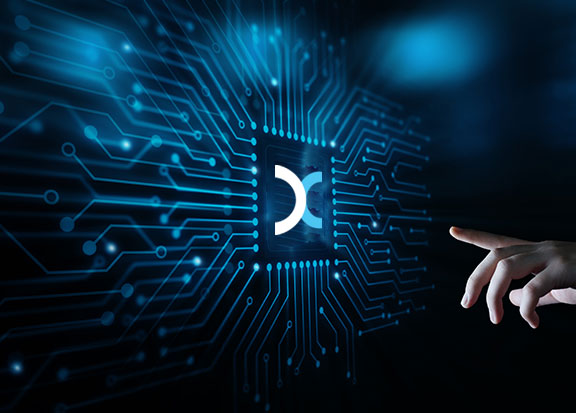 Here's a look at how Exela manages the entire lifecycle of the document from beginning to end. 
The beginning: Before the document is created, we design those documents for optimal downstream processing and then offer multi-channel delivery options (print, electronic, etc.).
The middle: From here, we can digitize documents, extract the information from the documents, and provide various data files required for downstream business process operations. 
The end: Then, we provide automation and integration into your other systems and platforms for the processing of the work that data is needed for, including healthcare claim processing, check depositing, delivery of mail, records storage and retrieval, etc., keeping your business processes moving and your information secured.
As an example, a nationwide retail organization experienced a strain on its human resources department due to its expansion and workforce growth. Handling paper-based records slowed multiple processes in the department, including recertification of expiring employee documents and generating timely reports for auditors. To tackle this challenge, Exela digitized all existing employee records to streamline and improve the current system. This allowed the human resources department to easily access records and maintain an auditable trail. Exela also implemented a customized onboarding workflow for new hires, adding new functionality to address tracking and management of expiring documents. You can read more about this case study here.
Here's another success story. A national supermarket retailer relied heavily on manual processes, creating an inefficient accounts payable (AP) operation. They were experiencing lost invoices, frequent errors, missed payments, and duplicate payments. Exela took a consultative approach to help this customer optimize their AP process. It began with implementing a digital mailroom to capture all incoming mail, and creating digital assets including digital invoices. 
To create a more efficient system, a global vendor network was leveraged, streamlining the entire procure-to-pay process while giving the customer's treasury team insight into valuable data. This robust solution, all starting with document digitization, increased efficiency, allowed for tracking of all invoices, offered key analytics, simplified the entire procurement process, and allowed the client to relocate 50% of the department's headcount. Exela's solutions created a new process that allowed the client to take advantage of liquidity opportunities they were unable to before. Read more about this case study here. 
What More Can Exela Do for You? 
With decades of experience in business process optimization and digital transformation, Exela creates solutions that provide impressive results. By using a single vendor like Exela to streamline the document digitization process and look at other upstream and downstream processes affected by document digitization, companies can maximize their operations and simplify processes. Learn what Exela can do for your company today.